We are an acoustic duo, resident in beautiful Cornwall, but we do travel about a bit.
Back in the day, before the pandemic, we would play and sing at festivals, in folk clubs, acoustic clubs, open mics, up and down the country and often busking on the street.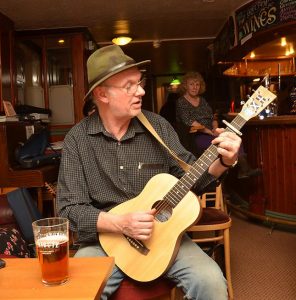 Those were the days my friend, we thought they'd never end
But those days are coming back and we are now getting out and about again with our instruments and our repertoire of folk (traditional and contemporary), Americana, and some self penned songs.
On the Road Again.